Bouwgroep Versluys - customer in the picture
As a major coastal project developer, Bouwgroep Versluys succeeded in inaugurating two important sports venues in Ostend during the summer of 2016, this in a few months of time and shortly one after each other: the new football stadium Versluys Arena and the basketball temple Versluys Dome. Two beautiful realizations for which Neon Elite's expertise was asked: in close collaboration with CEO Bart Versluys, a design was elaborated and materials and colors were chosen for the new illuminated signs. For both Versluys Arena and Versluys Dôme we used high quality face-lit wall letters, illuminated with ecologic LED lighting, a sustainable solution for the future. Together with Bouwgroep Versluys we succeeded in obtaining an optimal visibility for both locations!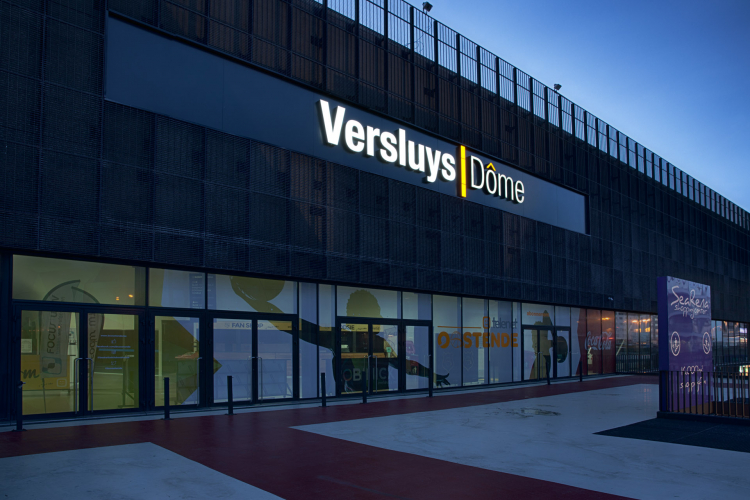 This successful cooperation recently resulted in a new assignment, for which we also provided the Versluys Group's business premises with new illuminated signs. You will undoubtedly notice them along the A10 in the direction of Ostend, maybe on you way to a football match in the Versluys Arena or to an indoor basketball match in the Versluys Dôme?
Scroll down