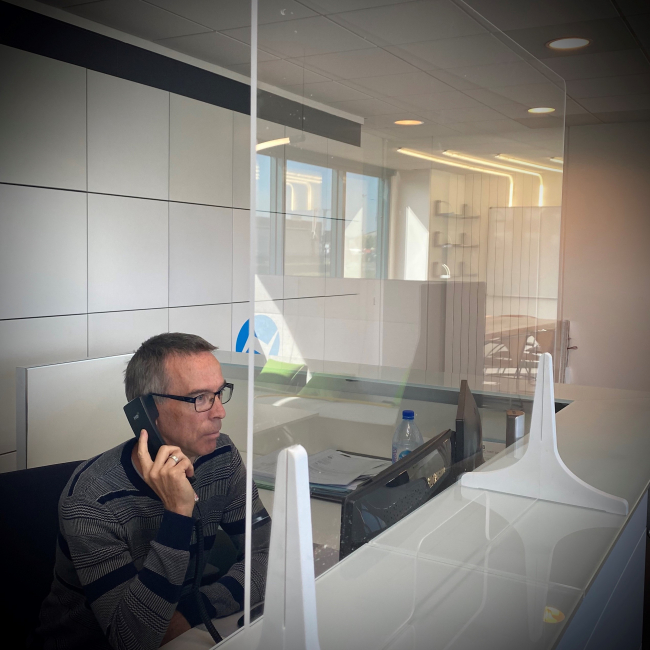 Use protective screens to protect your customers and employees against the coronavirus!
If you soon reopen your company, office or shop for jour customers and employees, make sure you are well prepared! Protecting your visitors and employees by using acrylic protective screens is essential.
We offer transparent screens in any size you need, but we also have a screen with standard dimensions 70 cm (H) x 90 cm (W) that can be delivered very quickly. Our protective screens can be used for various applications, such as on counters, cash registers, in offices, meeting rooms, and in all possible sectors.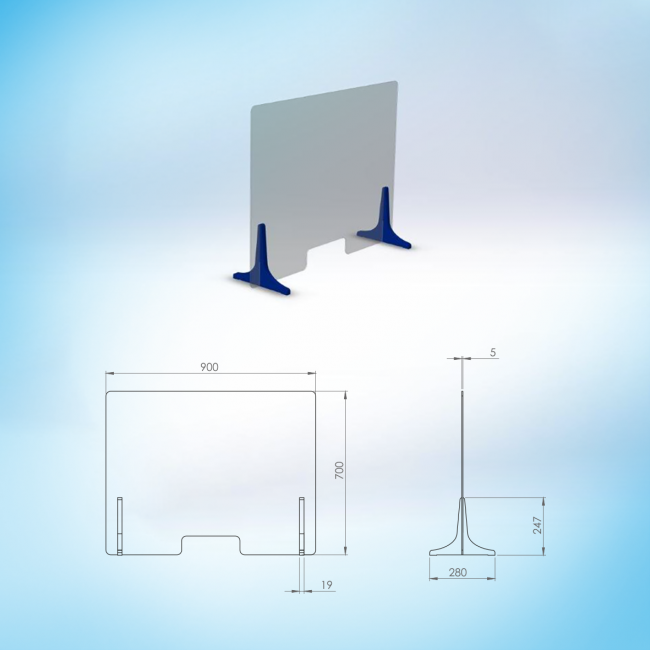 They are available with or without an opening at the bottom. The size of the opening can be adjusted according to the function for which it is used. If desired, the screen can even be provided with a logo or text.
In addition to these protective screens, you can also contact us for all kinds of corona signage, ranging from window and floor stickers to indoor or outdoor panels explaining the rules imposed on your customers and employees.
You can send your request for protective screens or corona signage by filling in our contact formular. Please specify the dimensions of the screen needed. We will send you a price with delivery date quickly.
Scroll down